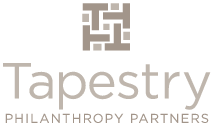 Make your mark
in the world
As paradoxical as it seems, strategic giving can be challenging. You want to make lasting change by supporting causes that are high impact, accountable, and match your values. But like any good investment, the research and due diligence takes time. Time many of us don't have.
Tapestry makes strategic giving effortless.
At Tapestry, we start by helping individuals and families envision the type of philanthropic legacy they want to leave. We work through a process of identifying emotional connections and articulating important values to form the basis of your personal philanthropy criteria. Based on your profile, we seek out and research organizations that are the best match for your interest. Tapestry's extensive review and research will vet these organizations thoroughly. Once a relationship has been established, we ensure you receive regular information on the impact of your investment, as outlined by the type and frequency of detail you prefer.
Tapestry works with clients ranging from first-time donors to prominent philanthropists, and can be engaged at any stage of the philanthropic journey.
Current clients include:
a multi-generational family seeking to create a unified legacy-building strategy, including input from grandparents, parents and grandchildren
a young professional who recently made his first significant donation, and now wishes to develop a long-term philanthropic strategy
a retired scientist and outdoorsman planning to include well-run animal welfare organizations in his will
a seasoned philanthropist in search of impactful but more grassroots poverty reduction programs, and
a business owner wanting to "live" her corporate values in the community in which she works
Tapestry offers flexible terms of engagement, including three-hour consultations, project-based assistance, and full-service long-term philanthropy support. Lauri Thompson works with clients to develop a program designed expressly to meet their individual needs and expectations.
Tapestry does the legwork for your legacy-building.
---
ABOUT LAURI
Lauri Thompson is the founder of Tapestry. She is a resident of Vancouver, BC and has over 13 years experience directing development programs both domestically and internationally. She has worked in 35 countries and has managed individual programs of more than 70 staff and tens of millions of dollars of donor funds. She has lived in Kosovo, Mozambique, the UK, and the USA. With an extensive network of both donor families and charities in North America and internationally, Lauri is uniquely able to match philanthropic values with high profile as well as lesser-known organizations for effective and monitored results.
Lauri has a Masters in International Development from the University of Manchester, UK and a Bachelor of Business Administration from Simon Fraser University.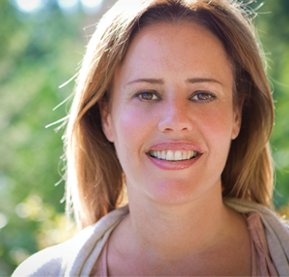 ---
Lauri made it really easy for us. We wanted to find high quality, high impact charities that typically fly under the radar and need financial help. She did the research, helped with their proposals and presented their requests to us in a caring and professional manner. Looking back, we would never have discovered these charities on our own. We thought it would be easy, but it wasn't. Thanks, Lauri!
---
PHILLIP & MARY GEORGE | Seacliff Foundation
former owners of Dominion Construction, Vancouver, BC
---
For charities and non-profits who would like to get connected to Tapestry, please provide a one page summary of your work. We look forward to hearing more about what you do.
Tapestry can also be contracted by charities for fundraising and donor relations consulting.
---